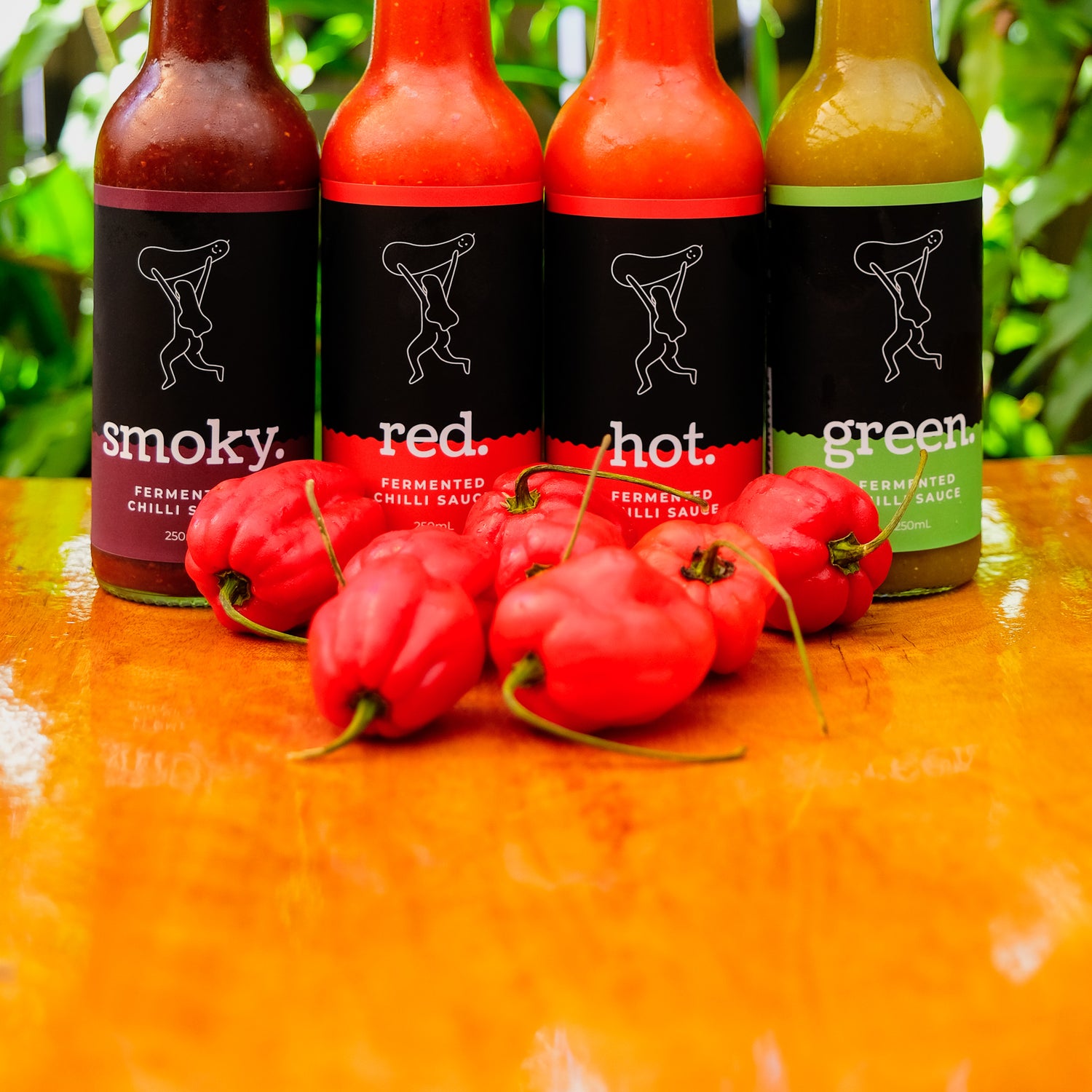 Fermented Hot Sauce Merchants
All Natural
Raw, Vegan
Probiotic, Sugar Free
Made on the Sunshine Coast
Shop Sauce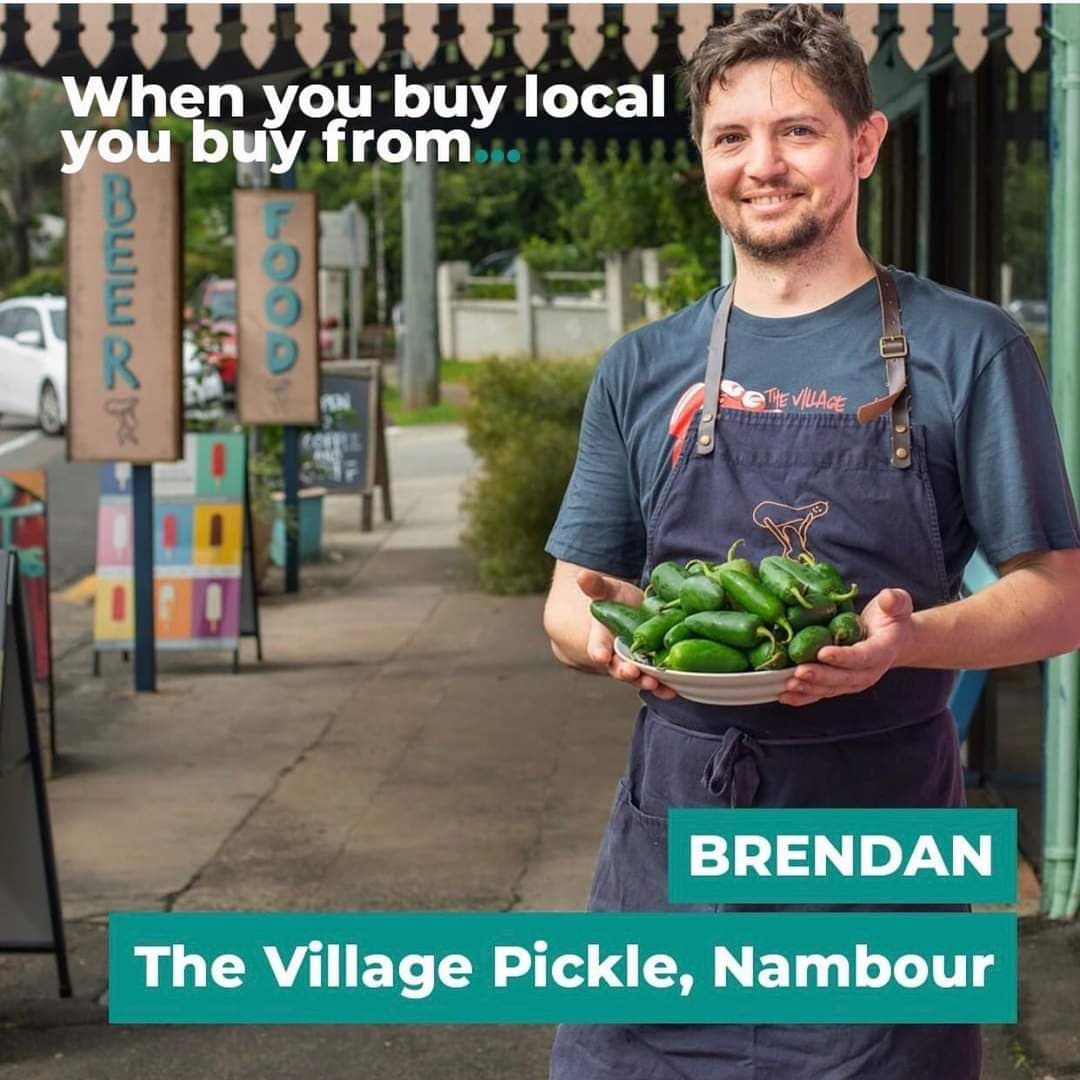 About Us...
The Village Pickle is a family owned fermented hot sauce company on the Sunshine Coast, Queensland, Australia. Operated by Brendan Chan and Jaimi Crocker. Brendan comes from a 15+ year career in commercial beer brewing and has been fermenting foods since he was a teenager.
We began our journey in late 2019 as a cafe/bar, specialising in fermented and pickled foods, transforming a run-down former butcher shop into a linger-worthy local. Syncing our passions for heat, flavour and lacto-fermentation - creating hot sauce was a natural progression, resulting in what we know to be some of the tastiest hot sauce in Oz.
Trading from December 2019 until December 2022. TVP still resides in its original Nambour location but as a production kitchen.
The Village Pickle Hot Sauce is available to purchase online and at several independent retailers.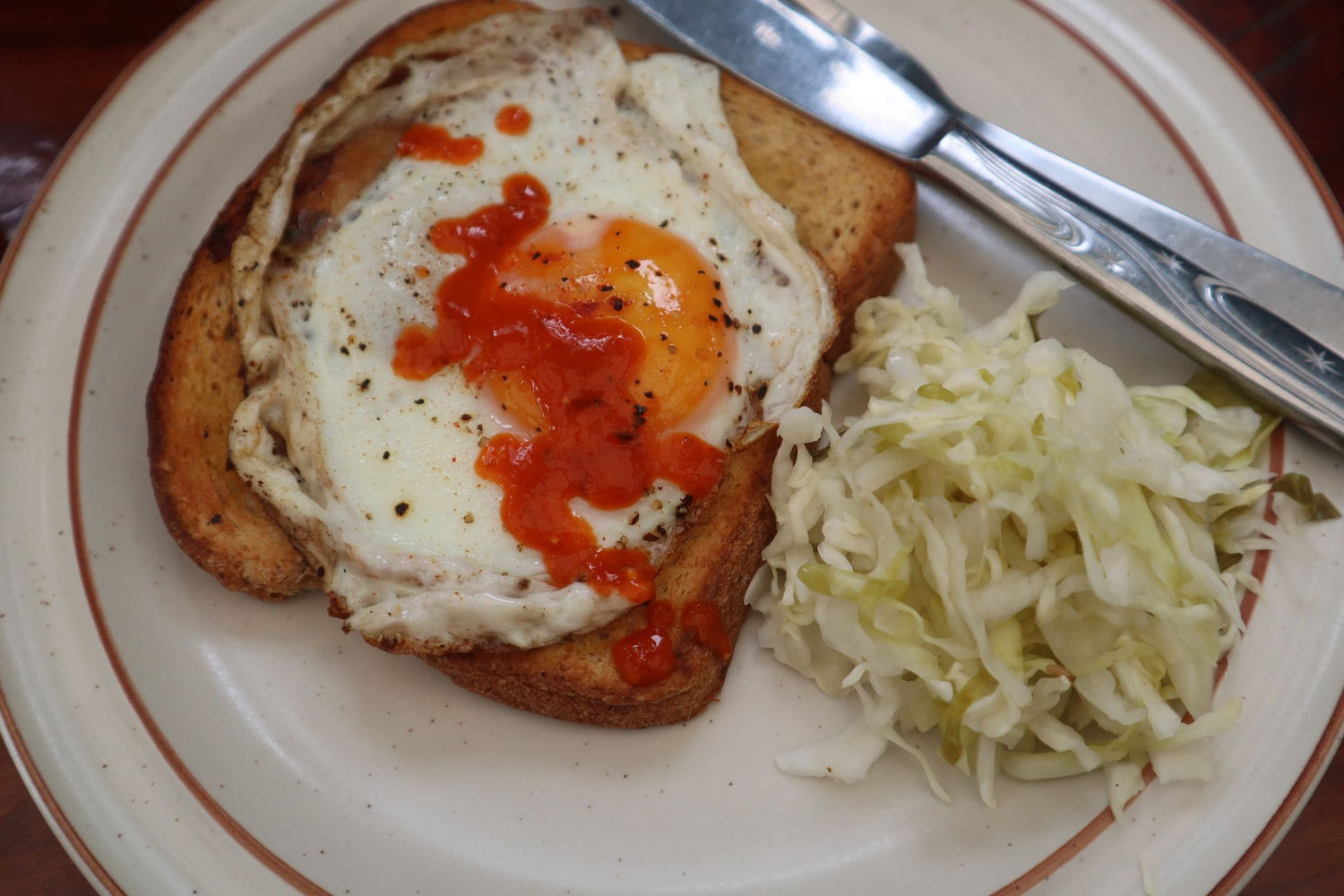 Why Fermented?
Hot Sauce can be made in many different ways... our sauces are fermented rather than cooked. The are 100% raw, probiotic, living elixirs. So why do we do this?
The process of lacto-fermentation helps with breaking down proteins into amino acids. Resulting in more complex and delicious flavours. Not to mention the vibrant colours, umami tang and health benefits that can only be achieved through fermentation. It's essentially a natural way to pickle and preserve, requiring only salt! No sugar is added to our products. No fillers, just flavour!